Most builders of the InMoov robot have eventually installed the NeoPixel ring with 16 Pixels in the stomach.
When working, these little multi colored LED unit can look very impressive.\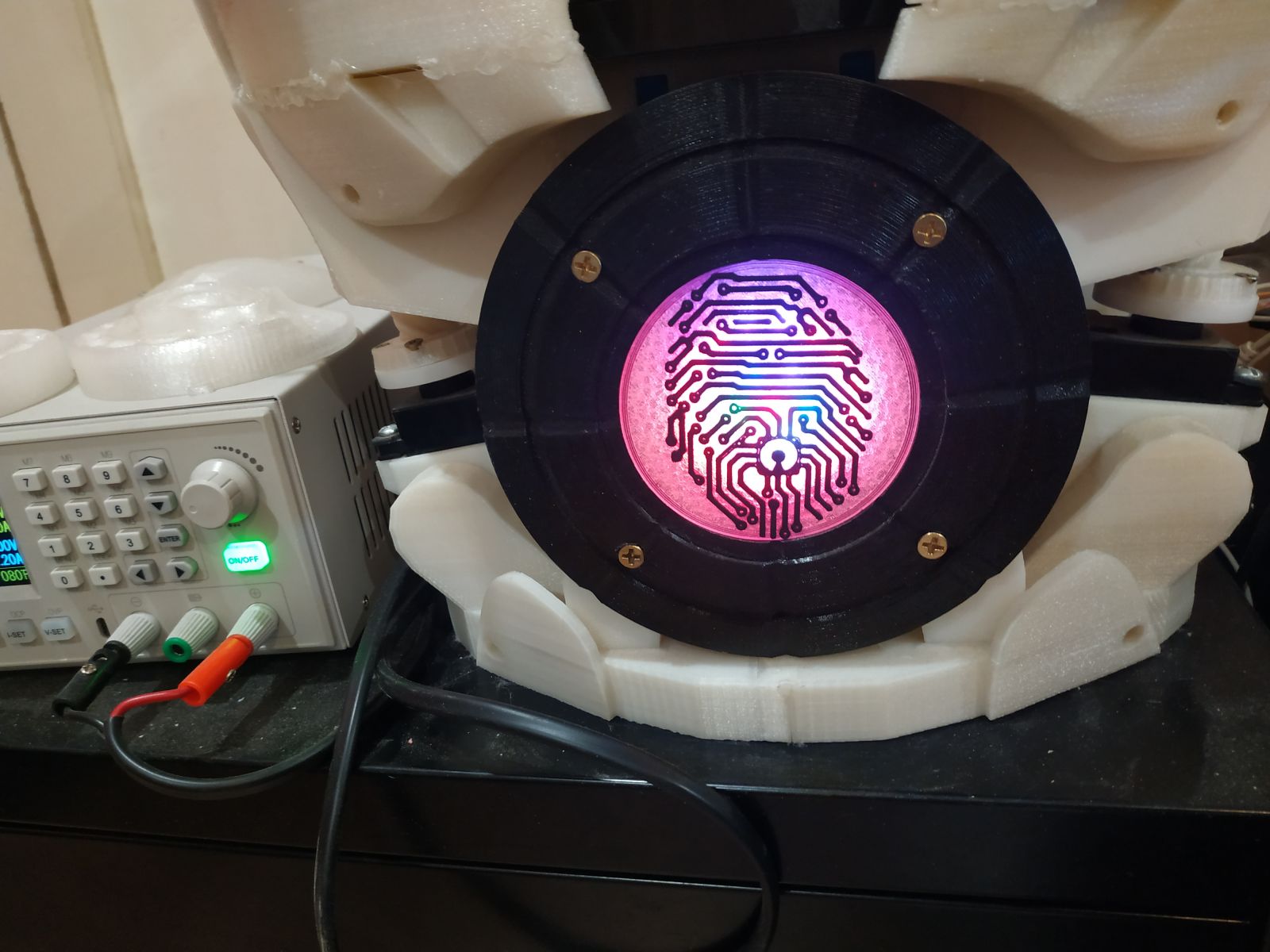 As Part of Fred's program, I also wanted to use these marvelous devices.
Of course I had to be different :-) and add extra NeoPixels to the ring.