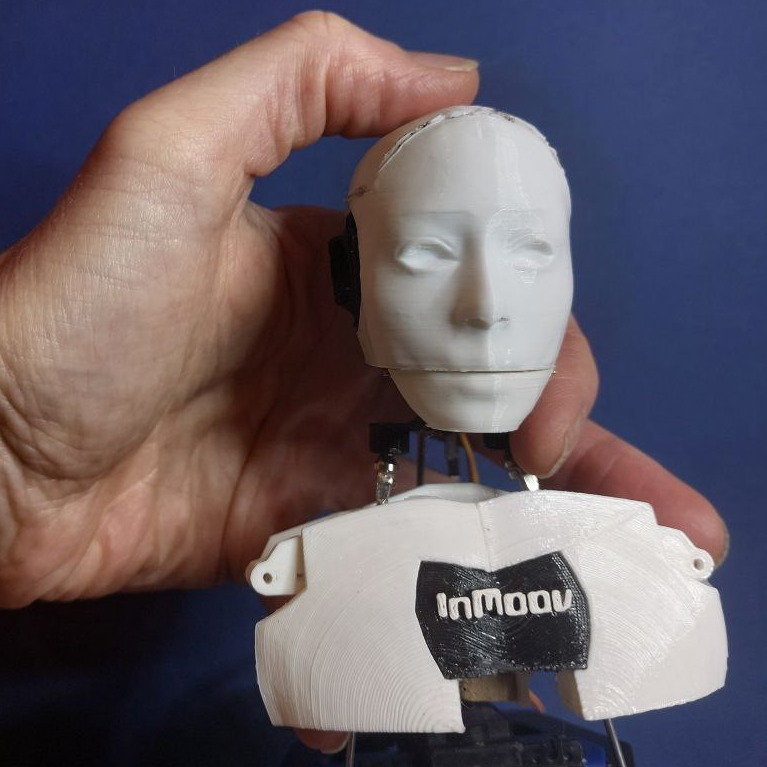 Introducing MiniMoov aka "0x5A" aka Zaphod.
Basic concept was to create a Debug aid for setting up InMoov Senior.
As you see above it is hand sized and can be plonked next to your monitor as desktop companion.
Its quick and easy to build and will allow more users to jump into the realms of InMoov and MRL (MyRobotLab).