Neo Pixel is a chainable, addressable strips of leds hardware controllable using only one signal wire.  The NeoPixel service will allow you to connect and control the Neo Pixel strip connected to an Arduino with MyRobotLab (MRL).
The NeoPixel hardware can connect to any pins on the arduino board, including analog pins
Note: Neo Pixel hardware can draw a lot of power (60mA for each pixels at full brightness). If you are running a large set of LEDs, you should power it with external power source instead of the Arduino.
Hardware: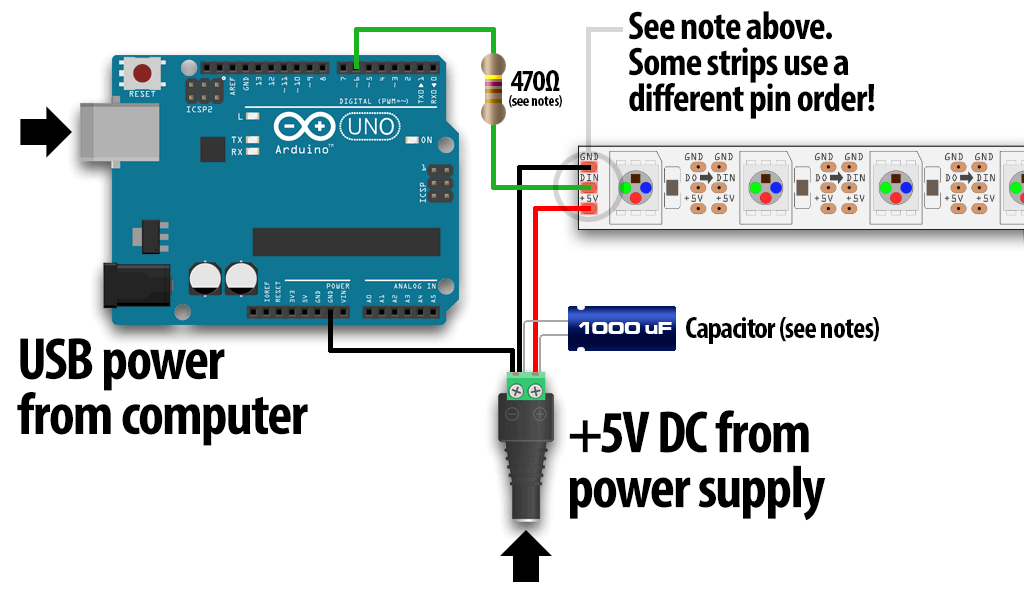 References: