The Speech service is used to generate speech from textual input.  It is a Proxy service since there are several possible implementations which could be used.  MarySpeech, AcapelaSpeech & GoogleSpeech can provide the needed implementations, while the Speech service offers a common interface.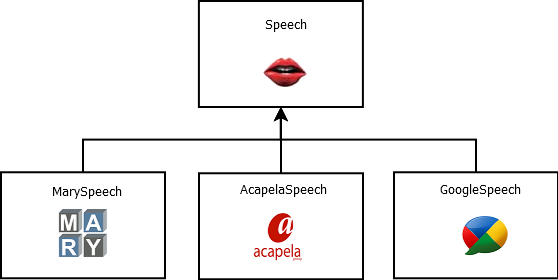 AcapelaSpeech and GoogleSpeech initially need an internet connection, since the mp3 file is generated from their services.  Once the file is retrieved it is cached, afterwhich the connection is no longer needed for a given utterance.
MarySpeech generates speech locally and never needs an internet connection, however, it soon might be caching the files like the other services for performance reasons.
Speech also uses an AudioFile service.  The AudioFile service is responsible for the playing of the speech files.  It also responsible for the file cache.
The cache structure is described below:
audioFile --
                    ---- {{Speech Implementation}}
                                       --- {{ voice name }}
                                                    --- {{ mp3 file }}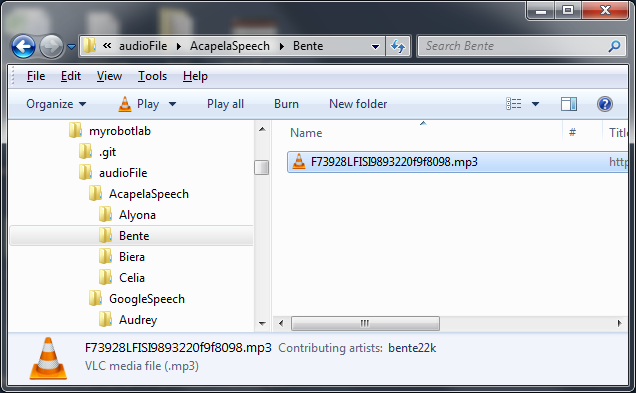 References
[[service/Speech.py]]