My purpose is to just become more familiar with MRL.
I was trying to replicate the sample tutorial that you have and seem to be having some trouble.
I am interested in getting the speech aspect working for a simple project of face recognition and a comment of recognition.
as for right now though I would just like to get the example working.
Here is a screen shot of what I have done.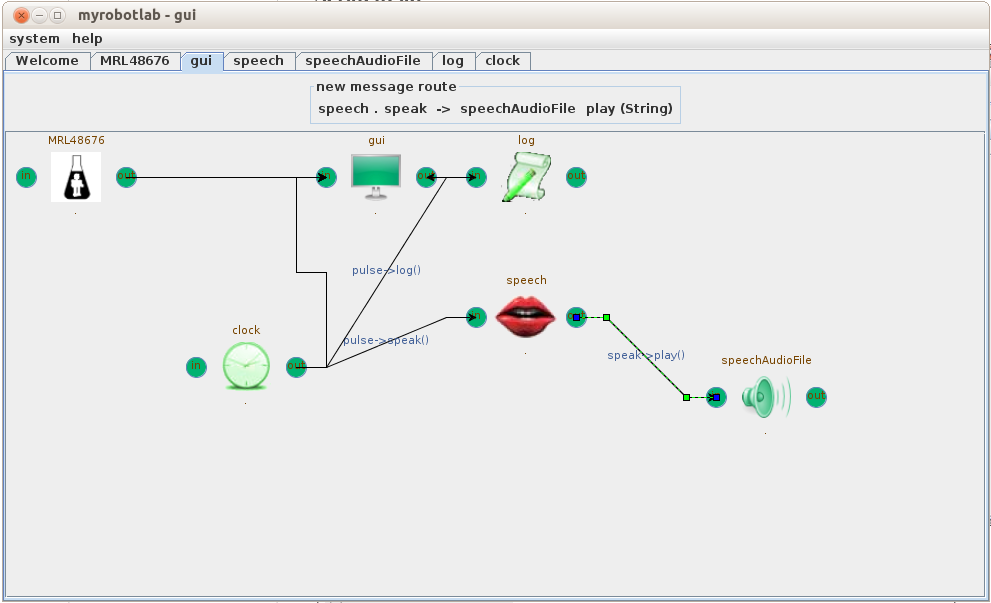 I am able to see the message in the logger, however no speech is coming through.
Thanks for the help in advance.