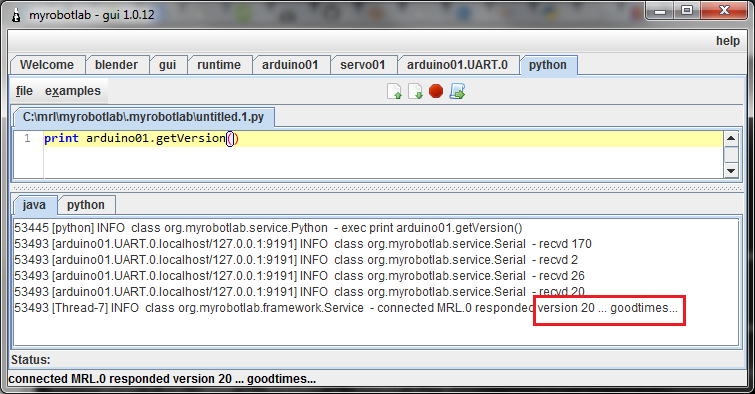 Ahahah...  it should say "Virtual good times" ...  this is nice .. the virtual Arduino is now talking all the way back to the MRL Arduino  GOOD TIMES !  What does this mean?  virtual sensors? virtual events? ??? 
Well, not completely .. but soon we should be able to run our favorite scripts with all the other MyRobotLab services .. like voice recognition, ProgramAB, and our Virtual InMoov will respond and talk and do nifty gestures ... 
WITHOUT REAL SMOKE !!!!  or many of the other problems associated with "real" hardware :D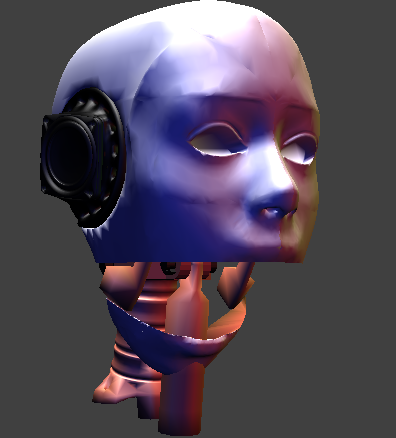 Ouch !
We'll need to do this after the virtual InMoov
https://code.google.com/p/ic2020/source/browse/#svn%2Ftrunk%2Fic2020_vo…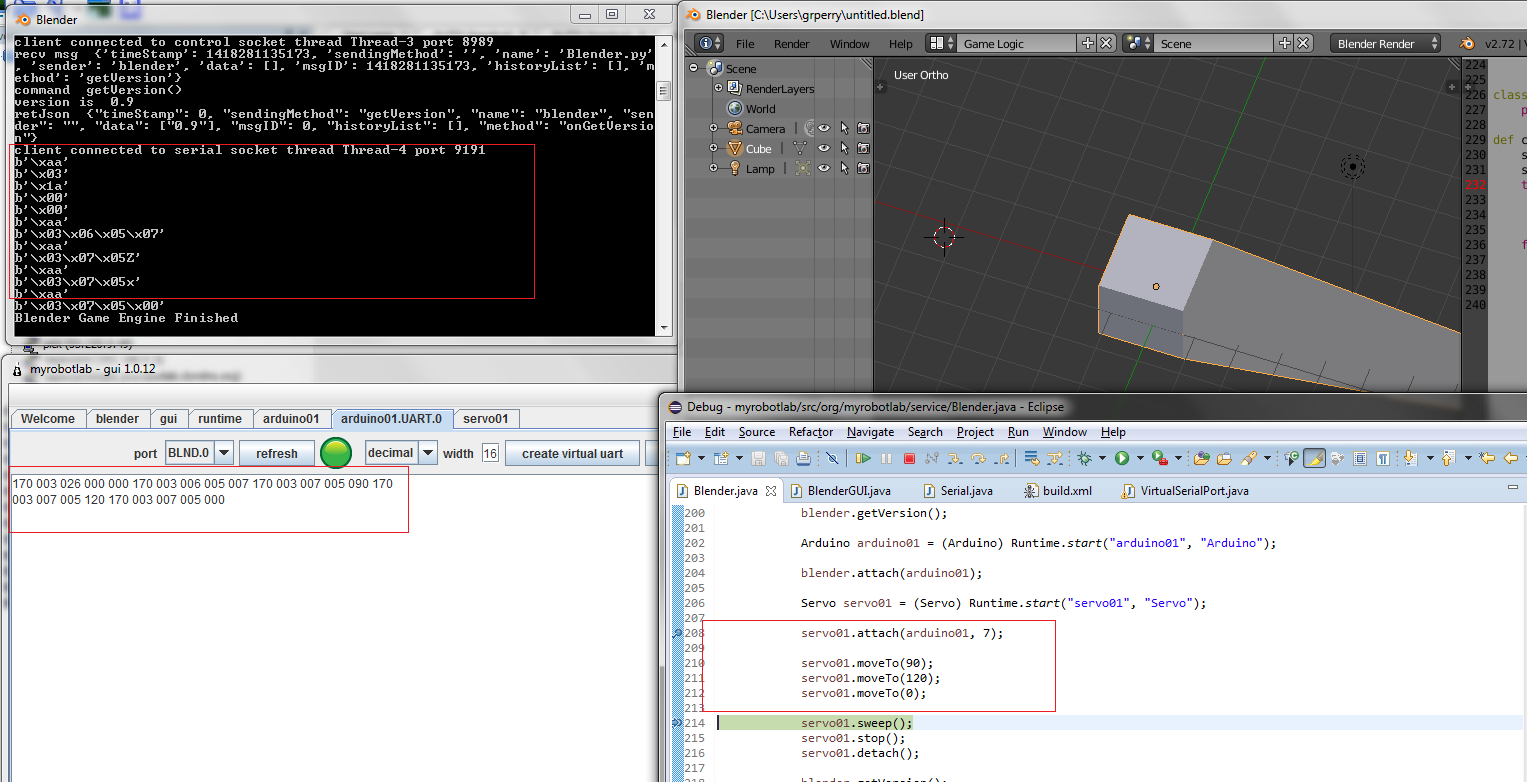 20141210 - Ok, here's an update.  Blender.py starts two TCP Servers - one for "control" and the other for serial connections.  Control messaging models the MRL Message in JSON form.  So its channel is used for MRL telling Blender what is going to go into virtual land.  
We want things with serial connections to go into virtual land.  Why?  Very simply, its the way the computer sees peripheral devices.  For example, the computer connects to all micro-controllers through a serial port.  Some motor controllers are controlled through a serial port (SaberTooth & EddieControlBoard).  Many things are controlled through serial ports, so this is a good road to pick, if we are making a bridge.
The goal is that we will be able to do our virtual work in MRL - like make InMoov smart and pick up objects in the virtual world.  Then after "virtual training" we unplug our MRL program and plug it into a "real" InMoov with NO CHANGES.  Plug and Pray ! :D
So I got Control & Serial channels working through the Blender Service.  At the moment setup is very easy (lower right - Create an Arduino, a Servo, and A Blender service. attach the Arduino to the Blender - this puts it into virtual world, and connect and move a servo like you would normally)
The servo is moved (e.g. servo01.moveTo(90)). The Servo tells the Arduino to send bytes to the "real" Arduino (in our case the virtual one) which go over the newly improved Serial service with TCP relay, which in turn fly out of MRL and into the Blender.py serial server (top left)  WOOHOO ...
Anyone have a blender servo I can move ? :D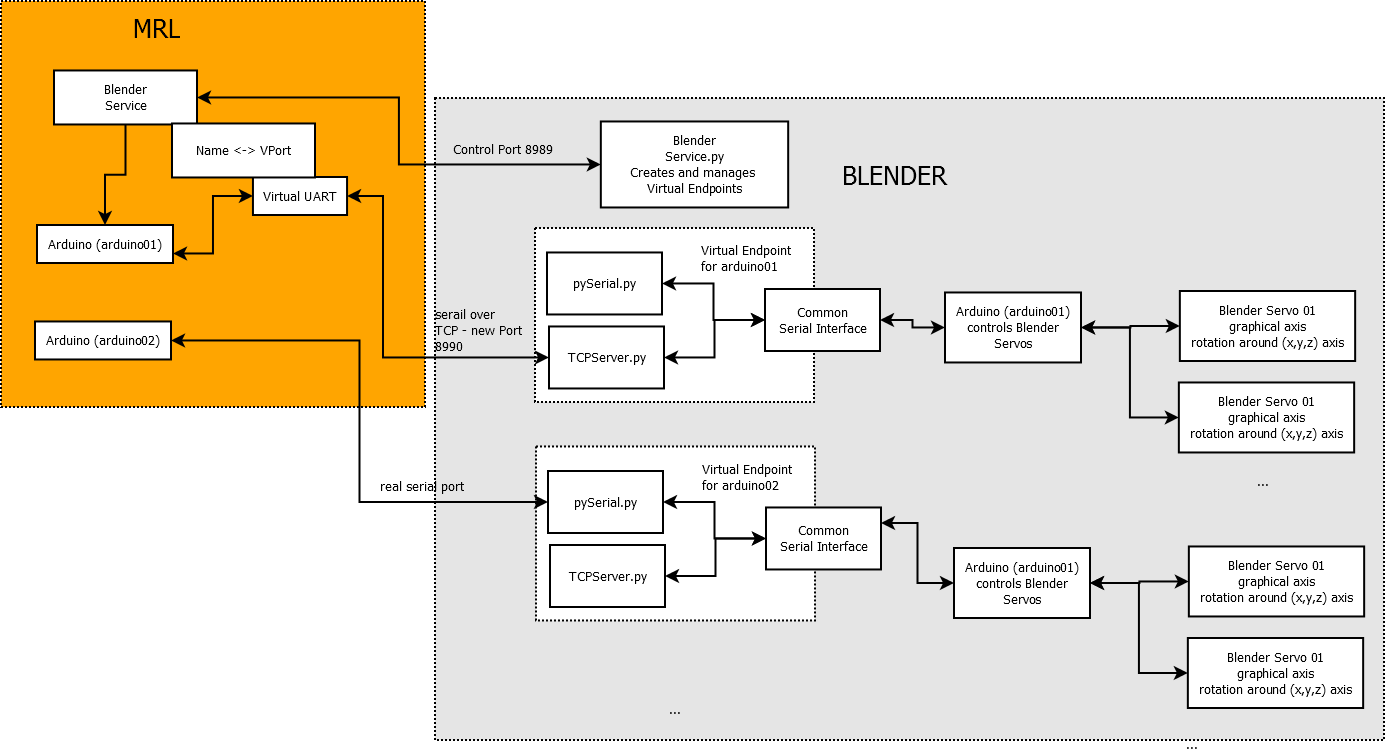 [[home/GroG/Blender.py]]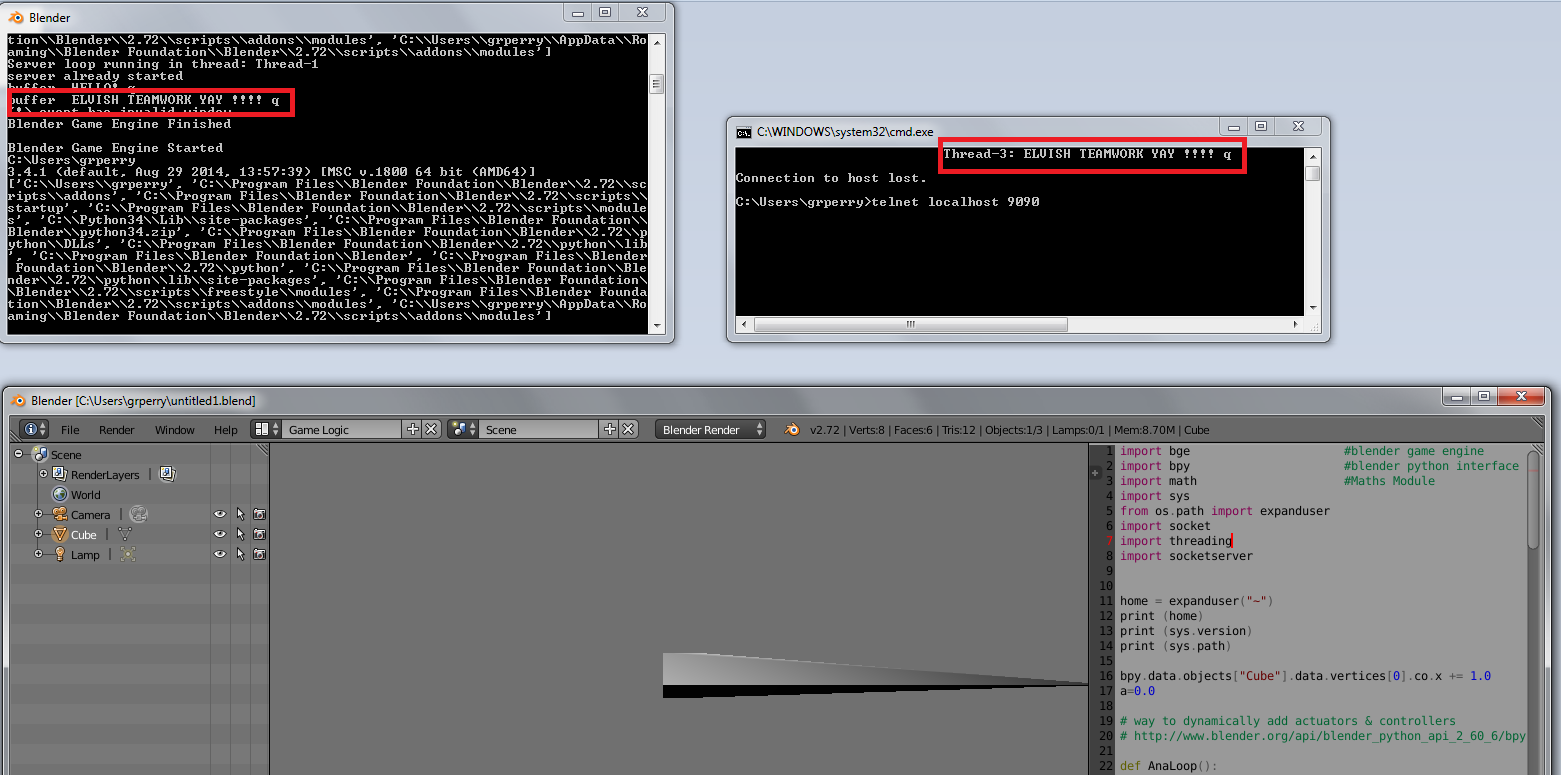 Yay - multi-threaded, socket server in Blender, thanks to Gareths cutting edge virtual InMoov work ..
Now the MRL <---->  Blender bridge is building !  With the socket server we can now connect from another socket (on same or different machine)
We want to move Sir Gareths virtual craps playing hand with MRL !
Here's the roadmap of communication
InMoov (MRL) ------> Servo(MRL) ---> Arduino (MRL) ----> (Virtual Arduino/UART) (MRL) ----- TCP/IP -----> Servo (Blender)
the Virtual Arduino/UART with TCP/IP out is the next brick !  Bwahahahaha soon virtual InMoov will be very busy throwing dice with whole body ! 
[[home/GroG/Blender.SocketServer.py]]