Questions beginner. 
Analyzing both arms, both the old and the new, I noticed that the new (servo bed) arm has a new modeling of the rotary pulse as shown in the figure below: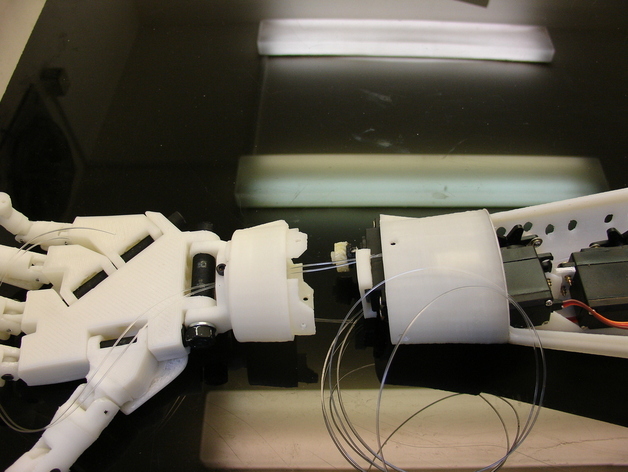 The question is: 
  Modeling the new forearm (servo bed) combines with rotary pulse image above? 
Below we can see the comparison between the old bed of servants and the new:

We observed that the top of forearm is different from the current one. 
In my project has already been printed parts of the hands, we will now begin the rotating wrist and forearm (servo bed).
Lets cook?
UPDATE - 16:00
Our friendsMastblasta and wvantoorn and helped me in so quickly that did not even have time to see someone post, but here's the resolution.
're Using links:
Hand robot InMoov
http://www.thingiverse.com/thing:17773/#files
Inmoov Robot Rotation Wrist
http://www.thingiverse.com/thing:25149/#files
Simple Servo Bed for InMoov
http://www.thingiverse.com/thing:65274
 
All is done!
@sayoan (Fb,Twitter,Gmail)