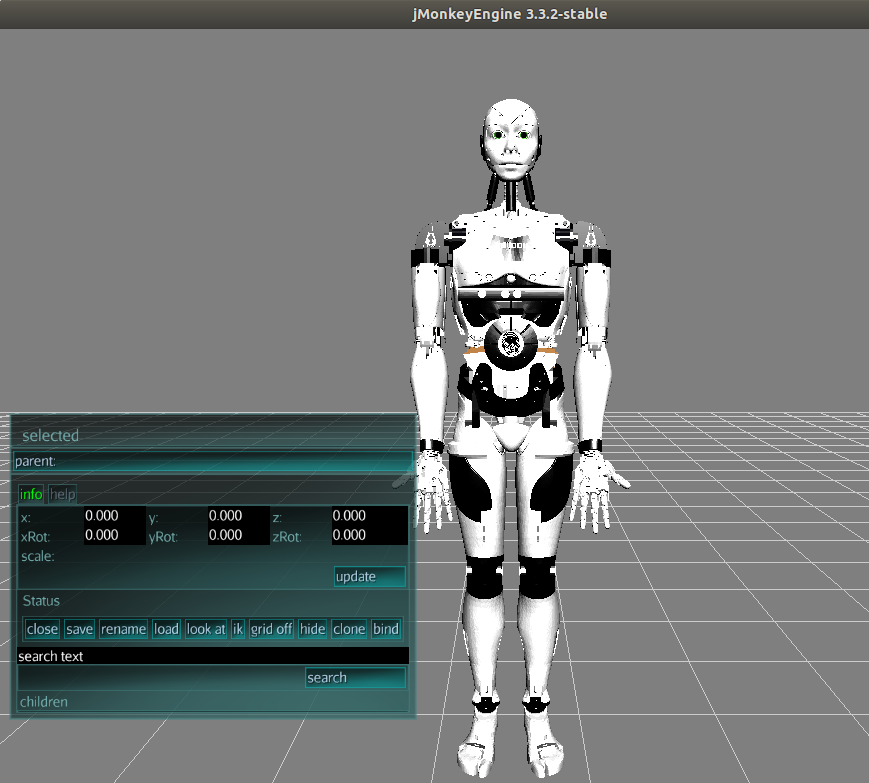 Gael first brought it to my attention that the InMoov model v5 was missing from Nixie.
Grrr how did that happen ?
It took me a couple days but I figured it out
kwatters and I did some work to make lwjgl "3" library work ... (Oculus & JMonkeyEngine play nice and modern together)
It's worky, but one of the requirements is that JMonkeyEngine switches to jme-lwjgl3 (vs jme-lwjgl )
We got that to work ... but 5 years ago someone put in a hack into the jme-lwjgl3 to get it working for a Mac
Here is the hack that broke things
https://github.com/jMonkeyEngine/jmonkeyengine/blob/v3.2.3-stable/jme3-lwjgl3/src/main/java/com/jme3/system/lwjgl/LwjglWindow.java#L420-L423 
For a mac ! grrr
It replace code which always before would spawn a new thread .. this hack code - traps the current calling thread which prevents it from doing anything else - like loading models and assets !
Spawning a thread as the old code used to - makes things work again ...
I probably should do a pr against their repo...