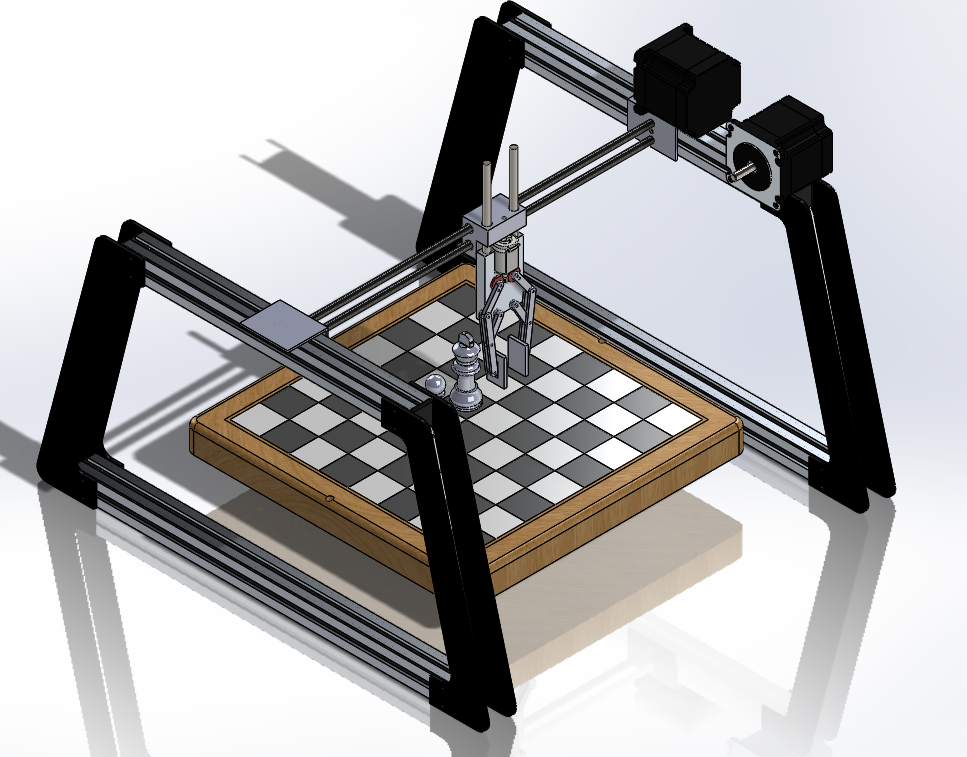 Hi all,
I am sorry to repost this, but in my first post I did not post enough detail on what I am doing so I wanted to start over. 
I am making a chess playing robot which is similar to Mahtatuur's project and I was talking to him and he advised that I post about the project here. 
I will be using 2 stepper motors for movement in the XY direction and 2 D.C. motors, one to move in the Z axis and the last one to open and close a gripper.
At the moment I am building the physical project and have been searching online for similar programmes which I could use.
The gripper will move up/down by a DC motor and gear set turning the bar on the right. The bottom part of the gripper wil be tapped so that it will move up/down on the threaded bar when it rotates. 
I am using 64 magnetic reed switches under each square of the board to tell when a piece has been moved. This is the schematic for the circuit I will use.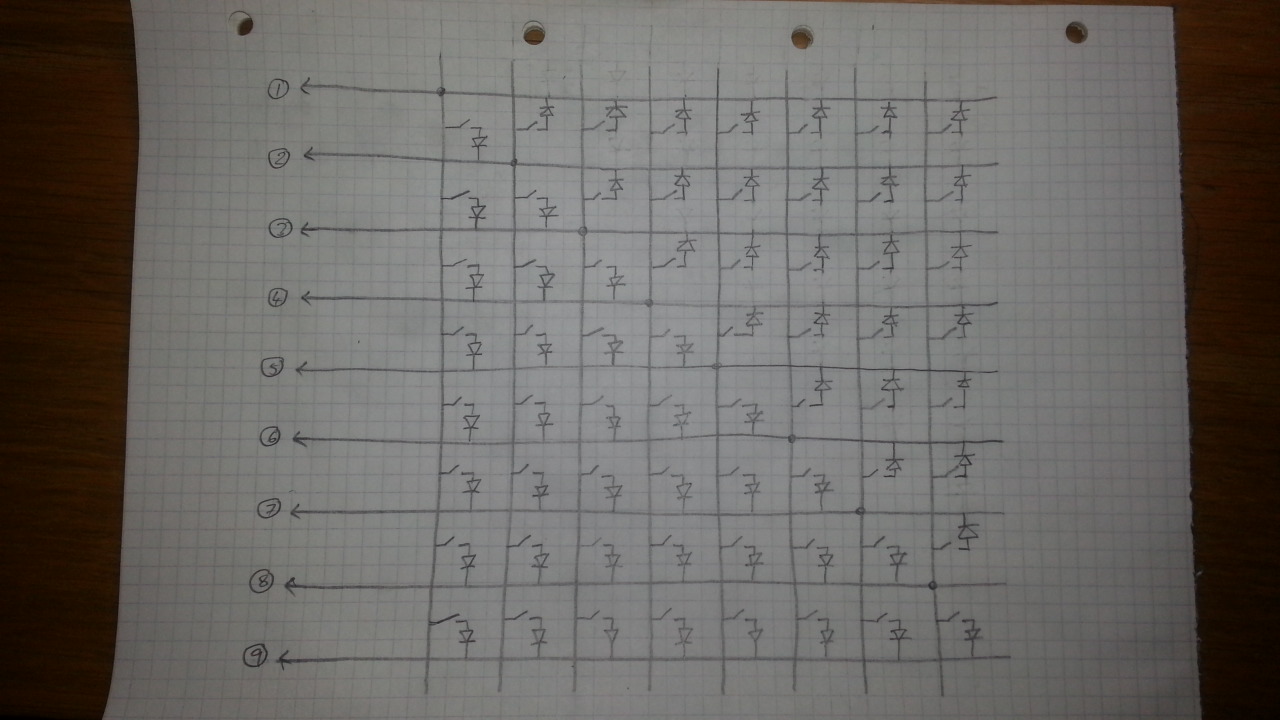 At the moment the problem I could do with some help with is writing or finding a suitable program which will allow me to sense the state of the switches on my Arduino UNO??
Thanks in advance,
Paddy :)