Tracking Service is used to find and track objects.  This service typically runs as a closed loop with feedback.  
The video above shows a Tracking service being started by a Python script.   Copy and paste the script below, adjust values correctly, then execute.  You may set tracking points through the GUI by clicking on the video, or set them programmatically in the script.
A common setup might include input such as LKOptical points from the OpenCV service.  The x and y position of the point would be sent two 2 PID controllers. The output of the PID controllers would be used to adjust the two Servos in a pan/tilt kit, which in turn would move the camera to follow the input.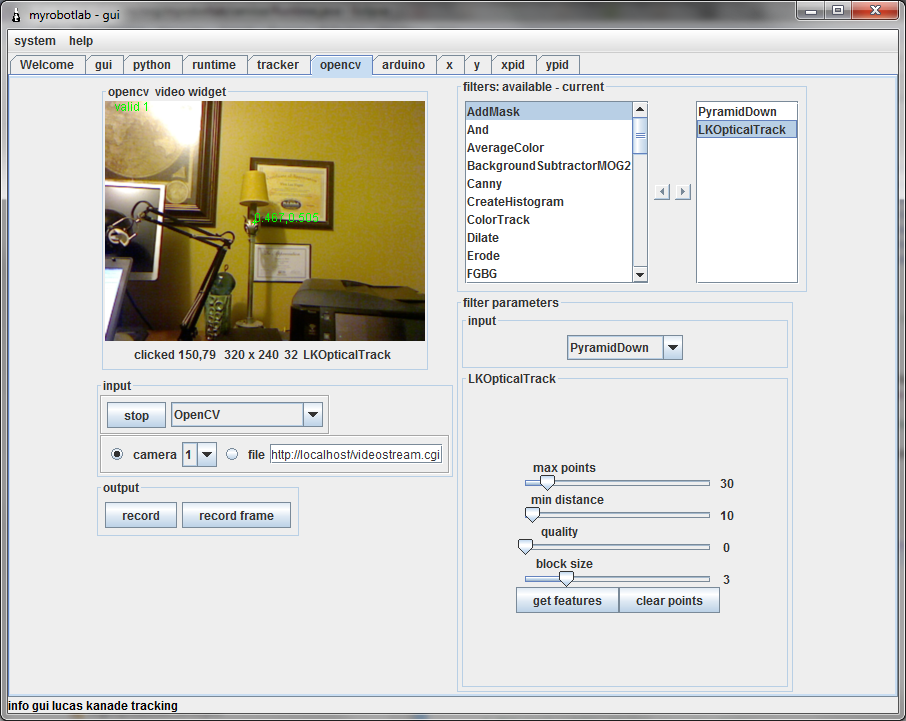 [[service/Tracking.py]]