We're making slow but sure progress with face recognition...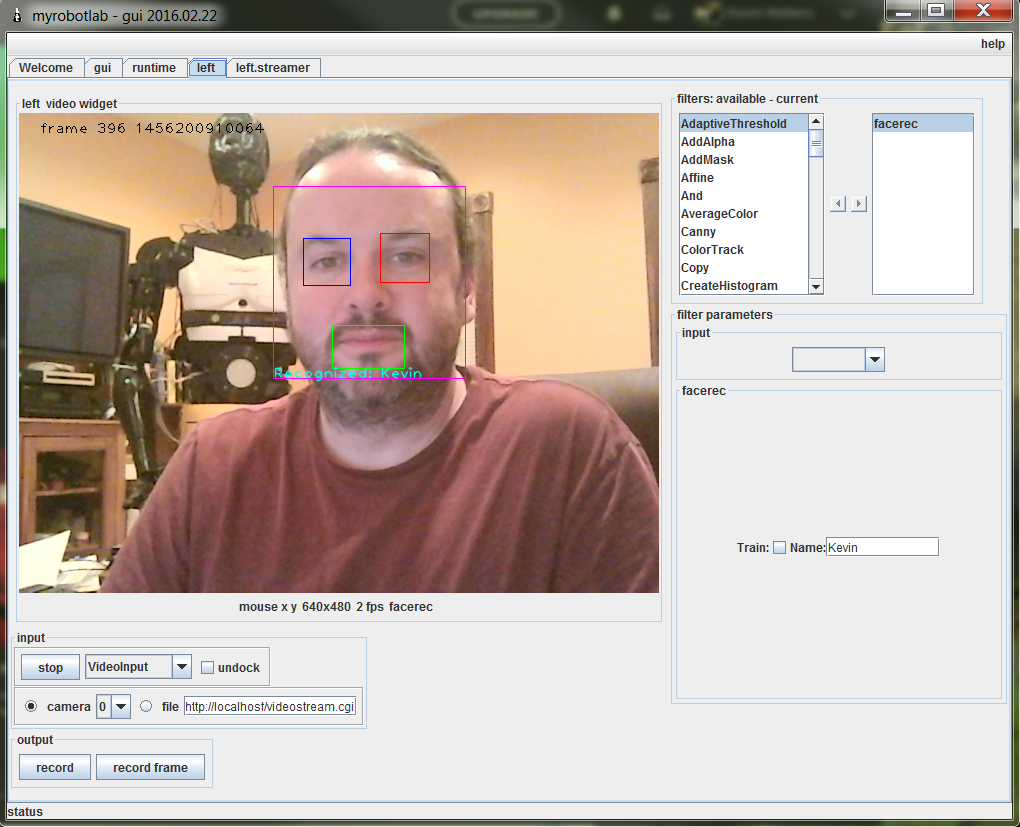 Ok, so thanks to Scruffy-Bob, I've made some progress with facial recognition in MyRobotLab.  What we have above is an example of using OpenCV to do face recognition.  This uses a FisherFaceRecognizer.  
This facial recognition is actually made up of 3 sub classifiers. A CascadeClassifier is used for faces, eyes and mouths detected in this image.  Once those have returned their classification, the faces are grouped with the eyes and mouths.  The faces that detect 2 eyes, 1 mouth are passed into the classifier to predict who it is.  
The classifier returns back a label for the person.  The eyes are highlighted in blue and red, the mouth is highlighted in green.  
When the "train" button is clicked, the value is the text box is used as a training label.  While it's in train mode, if a full face is recognized, that image will be saved off into the training data directory.
Clicking train again will cause the classifier to reload and re-learn from the training image directory.