The Random service can create random messages with random parameters.  Any method accessable can be called at some interval with ranges of parameters.  For example, if you wanted a Servo to move at some interval between 1 and 5 seconds between 35 and 165.
random = Runtime.start('random','Random')
random.addRandom(1000, 5000, 'servo01', 'moveTo', random.intRange(35, 165))
Example of Web UI list of current random method events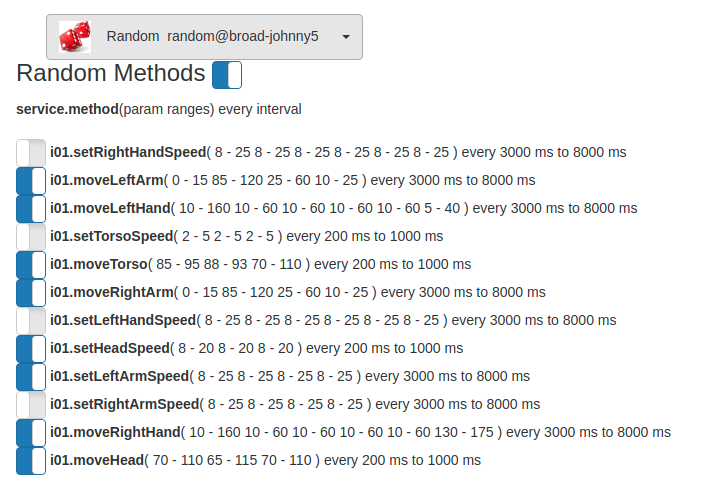 The top switch can disable all random methods or each individual method cand be enabled or disabled.