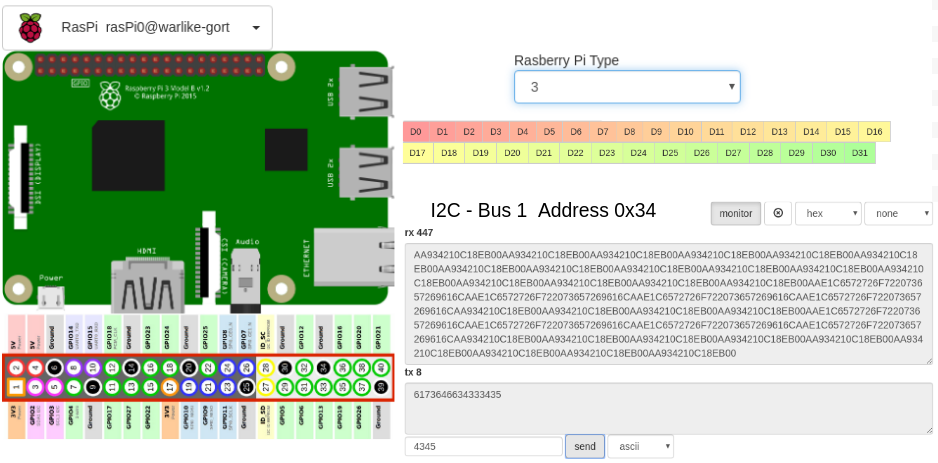 Here's a quick mock-up of the RasPi service UI.
Having a pin out reference I always find useful ...  can prevent blue smoke sometimes :)
Alexinator40 and Ray have been suggesting a generalized I2C interface.  I think components from the Serial service can provide a UI which allows for generalized reads and writes to devices on an I2C bus.
The buttons on the right would be just to read and write GPIO pins..
Not sure .. got to start somewhere.