UPDATE 05.21.2013
WHOOOOO HOOOOOOO IT WORKS !!!
HERE IS A VIDEO :D (SOON AVIABLE : IT'S COOKING IN YOUTUBE OVEN)
---
Here is the code...
When camera see a face, it removes face filter and send face coordinates to tracker service...
I stopped video stream in order to see where to point is setted on the screen...
FACEDETECT->FACE FOUNDED->REMOVE FILTER IN ORDER TO SEND A SINGLE POINT->SEND POINT TO TRACKER->SET POINT TO TRACK ON THE SCREEN-> POINT READY TO BE TRACKED
THE GREEN POIN ON MY NOSE IS AUTOMAGICALLY SETTED!!!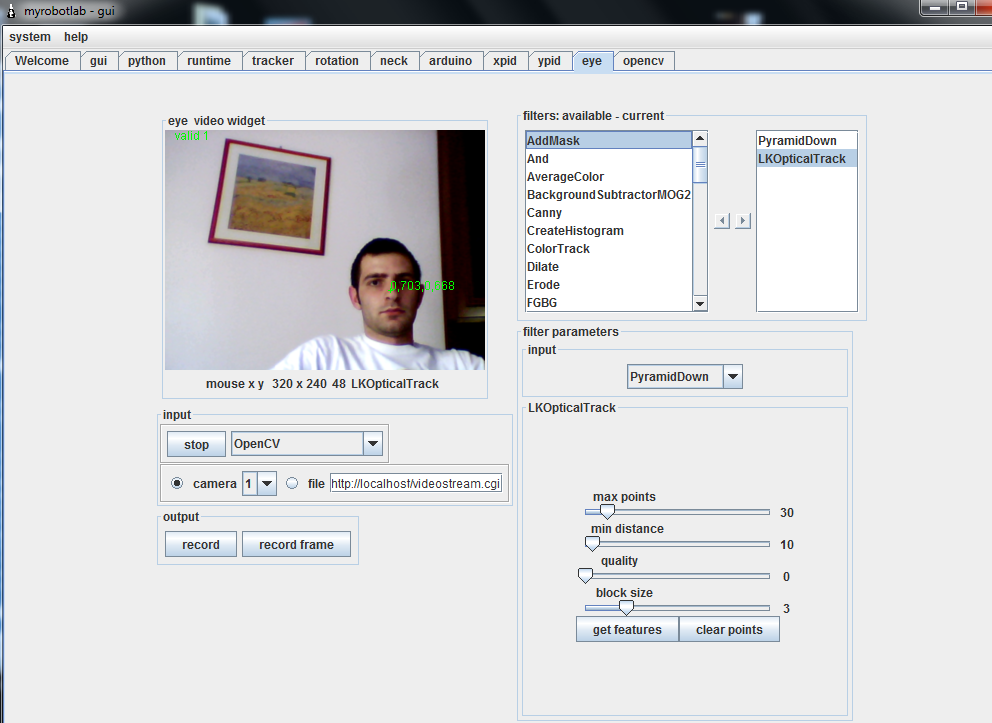 [[facetrackinglight.py]]
---
[[facetracking.VOICE.py]]