हैलो!
This is another speech synthesis service. But this one will give possibility to your bot to speak Hindi language.
(Maybe your local operating system can speak Hindi too, so SAPI can do the job)
This is a cloud service, you need an API key to access the service. There is free/demo API : http://indiantts.com/
Requests will be locally cached, maybe you can use it for free everyday...
When I tested this, I had some difficulties to get my API key. This is a trick to get your API key :
1/ Open source code off the page, after you logged on this one: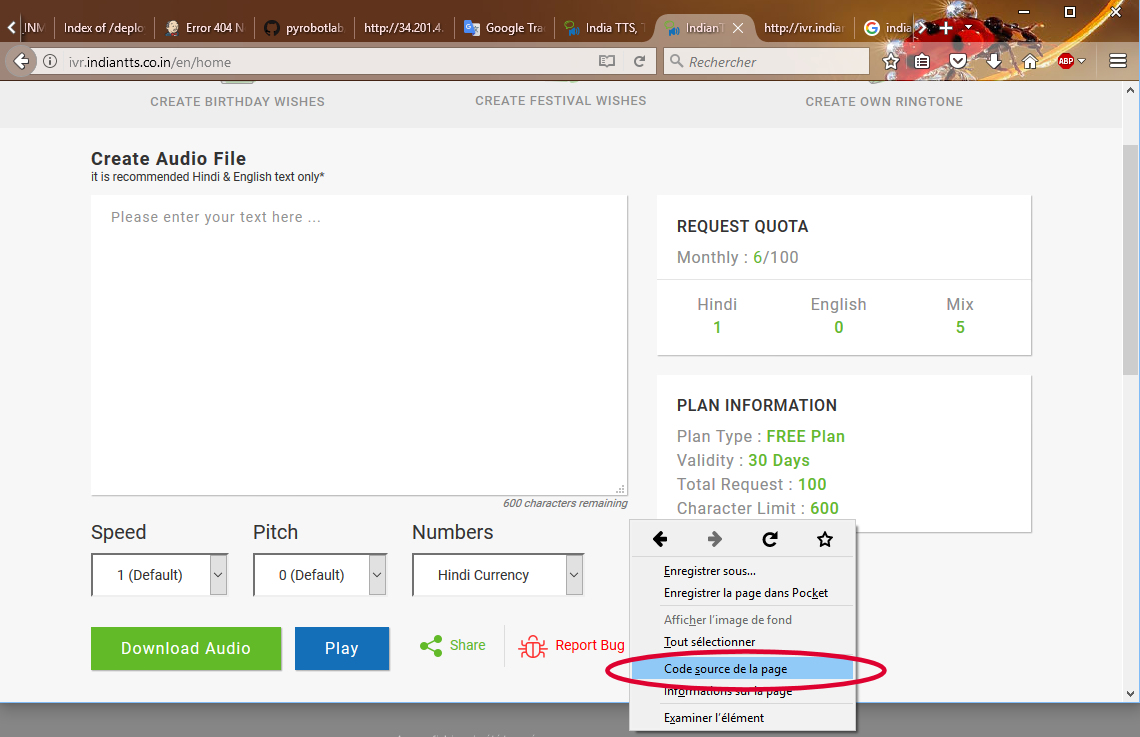 2/ Search for this ( variableConfig.API_host )