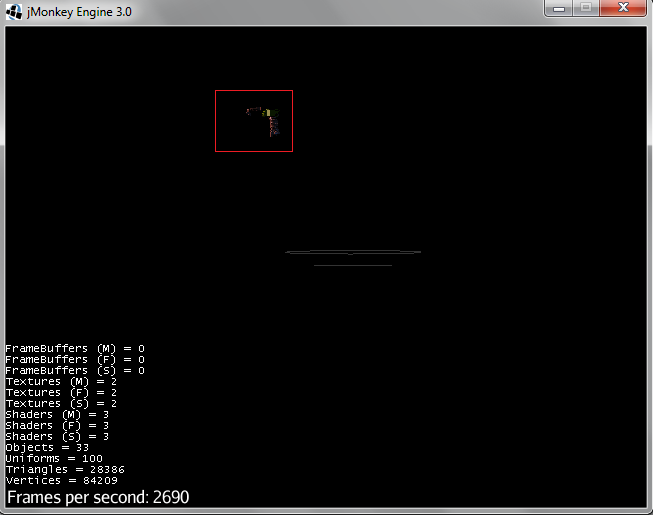 Makes sense I could not see the head - The Lights Were Switched Off ! .. After switching on the lights - I think the InMoovHead.blend has a variety of long, skinny nearly invisible artifacts - so as the model was imported - the object is very large, (most of it transparent) - and the head is far far away ...
I'm not working with hindges or joints yet - when the servo slider bar moves - the whole object rotates on a center axis. I'm interested to see Mats' progress.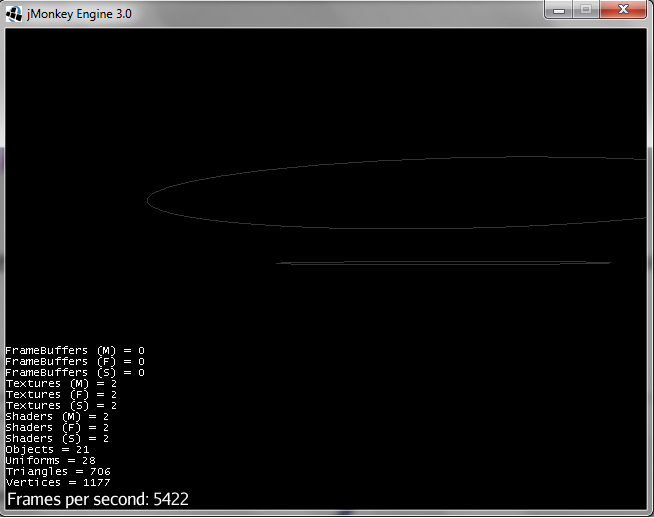 InMoov head not so happy ... trying this with embedded JMonkeyEngine

node = (Node)assetManager.loadModel("Models/InMoovHead/InMoovHead.blend");
rootNode.attachChild(node);
A warning is read - WARNING: The importer came accross mesh that points to a null material. Default material is used to prevent loader from crashing, but the model might look not the way it should. Sometimes blender does not assign materials properly. Enter the edit mode and assign materials once more to your faces.
Got JMonkey's asset manager Worky.. Don't know all the details, but this is a "model" vs the previous cube was just "raw geometry". Pretty sure I don't yet know how to use the asset manager to load from a file, currently I'm pretty sure its loading from a jar called "assets.jar" - which might be a nice way to distribute from the repo (e.g. InMoov models with inmoov-asstest.jar) - just so when you want bare bones mrl install you can have it.. time to research/test some more ! Next step is to load the InMoov head into the new JMonkey service ..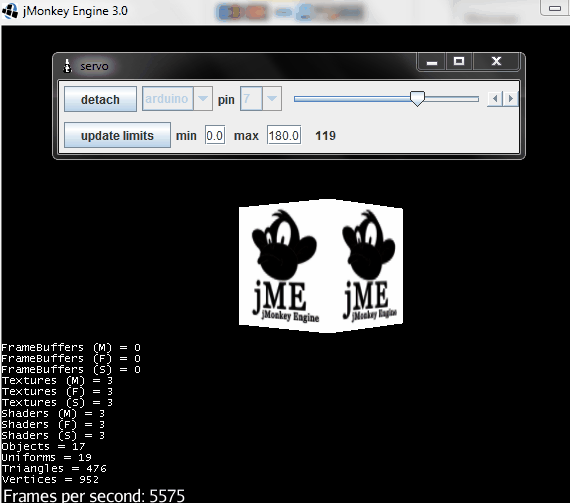 I thought I'd start a small post to describe what I've found out so far regarding JMonkey.
Summary :
JMonkey is a 3D game engine written completely in Java (yay!)
Its built on top of LWJGL - https://www.lwjgl.org/
I assume JMonkey adds a lot to LWJGL, but I don't know the details
Step 1 - download install the JMonkey SDK - it comes with its own editor
I struggled looking for source code examples which compiled. The first set I found is here :
Step 2 - look for examples
I started looking for samples (didn't know it contained a large set of them already)
And found this BookSamples code - which compiled and ran without errors. Had I know this I'd skip directly to Step 3.
Step 3 - run/debug examples
Turns out JMonkey SDK comes with a complete set of examples which are correctly paired with the version your running. Same concept we hope to do with InMoov & other service scripts .
Start by - new project ->

Expand the folders
Pick a File (not all can run as samples - the ones which have a "main" function can)
Right click -> debug
Effect ! - now you can go to the source and tweak things .. to start cause --and--> effect
Rinse and repeat :)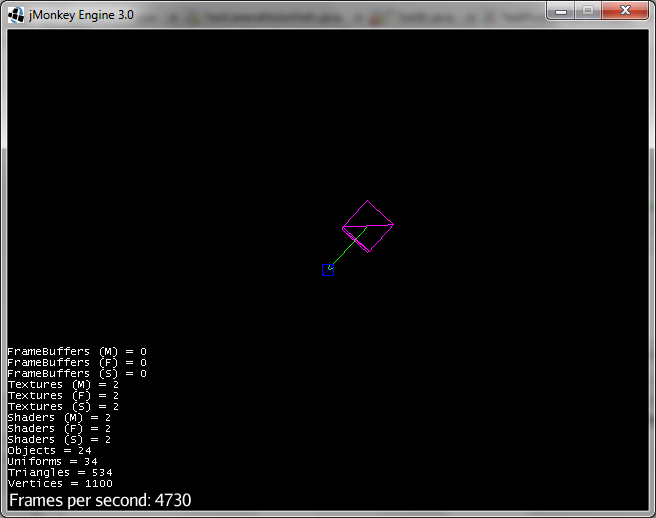 This is the TestPhysicsHingeJoint - which is the one I'm currently looking at .. possibly relating to Servo joints of the future :)
Resource Links :
---
2017-01-15 - Making great progress creating Simulator and VirtualObject interfaces .. I suspect very soon I'll have Servo control of a JME3 Servo graphical object with VirtualArduino in-between. Excited about how fast things are falling into place.