ImageDisplay is usefull to open local or remote pictures, and render result to screen...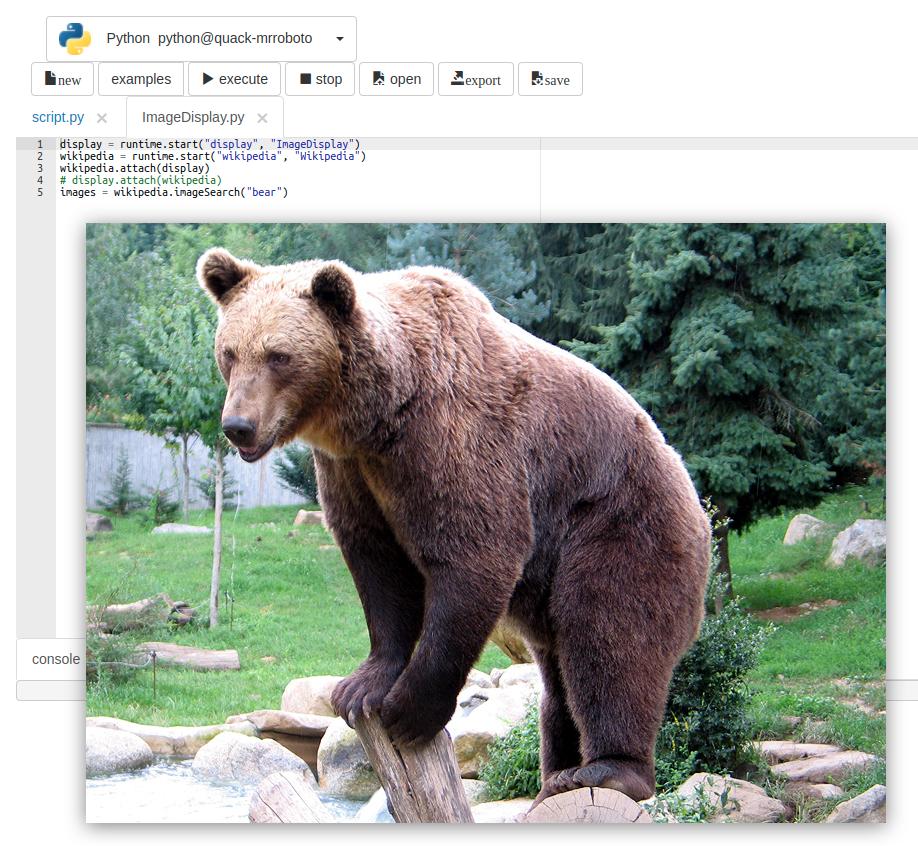 Fun example, create an ImageDisplay service and one of the Search services - attach them and ask for a picture of something. It should appear (fullscreen if you want).
You can move the image around with by holding down the left mouse button, and close it using the right mouse button.